Product Description
HangZhou Competitive price Custom made CNC milling machined stainless steel brass metal industrial device equipment shaft coupling for automotive/aumobile/motorcycle/ship/boat
Click here and specify your inquiry, contact us to get an online quote now!
How to get a quote?
1. First: Email us and offer your 3D drawing/2D drawing to us to quote.
2. Second: Let us know the required material, surface finish and special tolerance requirements, quantity information, we'll arrange for our engineer to review your drawings and quote soon!
Note: Workable 3D Drawing Formats: STEP/IGS/X_T/STL/SOLIDWORKS etc, 2D Drawing with PDF will do.
Project Support: Free Sample Offered Before Production starts
Examples projects
What we can offer
Advantages
»Free sample offered before production
»Good machining quality and warm service
»Reasonable Pricing and outstanding quality provided
»Competitive shipping cost service with discount sometimes
»MOQ 1PCS and small quantity order accepted, mass production supported
»Professional engineering service when any modification required
»Any turnkey assembly or customized package requirements, we'll meet your demands!
Equipment

»20 sets of CNC turning machines;

»30 sets of the most technologically advanced machining CNC milling machines;

»25 sets of Multi-Spindle Japan Precision Swiss CNC lathes

RFQ
Customer Inquiry →Engineering Communication →Cost Analysis →Sales Analysis →Quote to Customer
» 1-3 Work Days Only
» Submit RFQ with complete commercial terms
Sample Making
Sample Order → Engineering Review → Sample Plan to Customer → Sample Status Tracking → Submit Samples with Doc.
» Sample L/T: 1 week
» Continuous Sample Status Tracking
» Complete Documents for sample approval
Order Management
CRM System → Open Order Confirm → Logistic Arrangement.
» Production L/T: 2-4 wks
» Weekly Open Order Confirm
» Preferred 3PL Service to Customers
Quality Control
Certificates: RoHS, ISO9001:2008, SGS.
IQC → IPQC → OQC/FQC → Quality Complain Feedback → Audit & Training.
» Plant Audit and Qualified by world famous company
» Strict Quality Management Procedure with Traceability
Application
»Aerospace
»Automotive
»Lighting fittings
»Motorbike
»PhotoGear
»EDC Tools
» Marine
»Office equipment
»Home appliance
»Medical equipment
»Telecommunication
»Electrical & Electronics
»Fire detection system, etc.
Production information
1). Material Capabilities: Following GB, DIN, and ISO and applying good quality homemade and import materials, we have already provided single/assembly products for international customers mainly from the USA and Europe, etc.
| | |
| --- | --- |
| Stainless Steel | SS201, SS301, SS303, SS304, SS316, SS416 etc. |
| Steel | Mild steel, Carbon steel, 4140, 4340, Q235, Q345B, 20#, 45#, etc. |
| Brass | HPb63, HPb62, HPb61, HPb59, H59, H62, H68, H80 etc. |
| Copper | C11000, C12000, C12000 C36000 etc. |
| Aluminum | AL6061, Al6063, AL6082, AL7075, AL5052, A380 etc. |
| Iron | A36, 45#, 1213, 12L14, 1215 etc. |
| Plastic | ABS, PC, PE, POM, Delrin, Nylon, PP, PEI, Peek etc. |
2). Quality control:
*We have specialized QC testers to check the quality of the products according to different customers' requirements. Usually, it's a random inspection, and we also offer 100% inspection at a reasonable price if required.
*We have IQC to check the dimensions and surface of the incoming material
*We have PQC to inspect full-course during the manufacturing processing
*We have FQC to inspect all the anodizing/plating and other finishes' products from our supplier and proceed with the professional quality and appearance inspection before shipping.
 
3).Surface Finish: sandblasted/normal and hard anodized finish/polish/coating/polish/passivation/plating/brush/heat treatment/fine glass beads/grounding/tumbled finish , etc. More detailed information for different material parts is below,
 
Aluminum parts

Brushing
Polishing
Clear Anodized
Color Anodized
Sandblast Anodized
Chemical Film
Stainless Steel parts
Polishing
Passivated
Sandblasting
Plating
Steel Parts
Zinc plating
Oxide Black
Nickel plating
Chrome plating
Carburized
Heat treatment
Powder Coated
Plastic Parts
Chrome plating
Polishing
4). Payment terms: T/T payment. The Sample order is paid by full payment; Mass production with order amount exceeding can be paid a 50% deposit before production, and balance paid before shipping.
5). Production schedule: Usually, it takes 5~10 working days for sample production; 15~20 working days for mass production days, it depends on your design, simple parts can be produced quickly, the complicated design parts would take us more machining time.
6). Machining capability: 30 sets of the most technologically advanced machining CNC milling machines, 20 sets of CNC turning machines, 25 sets of Multi-Spindle Japan Precision Swiss CNC lathes, and 4 sets of 2D &3D CMM (image measuring instrument) quality control equipment 3 QC staff, enabling CNC Manufacturing to deliver precise parts within the tightest of tolerances, ensuring the highest quality results to meet different
customers' requirements.
7). Tolerance: +/- 0.02mm (for Metal shaft), +/-0.03mm ( for plastic), for special tolerance requirements, please point them out in the email, we will Check if it's feasible to make it after studying it.
8). Packing & Shipping way:
1. Packing Detail: Each product is packed with plastic preservative, EPE, foam plastic bag, Carton outside, wood case or iron case or as per the customer's special requirement. Besides, the custom package takes a week to prepare in advance.
2. Delivery Detail: the fast International Shipping time takes 3 ~5 working days by DHL/UPS/FedEx, slow shipping time takes 7~ 8 working days by DHL/UPS/FedEx/TNT, etc.
3. Shipping options:
1) 0-100kg: express&air freight priority,
2) >100kg: sea freight priority,
3) As per customized specifications
About us
Full-service precision CNC machining services for prototypes and short and low to high production runs. Capabilities are CNC milled and turned metal parts and assemblies. Materials worked with include aluminum, brass, copper, stainless, steel, iron, other precious metals, and other plastic materials. Lead times are 2 to 3 weeks for prototypes and 4 to 6 weeks for production runs. Emergency and rush services are available. Industries served include aircraft and aerospace, consumer electronics, automotive, machinery fittings, audio equipment, EDC tools, computer, and Secondary processes such as anodizing, sandblasting, blackening, grinding, honing, heat treating, powder coating, passivation, polishing, plating, and brushing are also provided.
We put high attention and effort into all of the work that we do. Every part that comes off our machines is an extension of us. We take great pride in bringing machining CZPT to our customers. The amazing quality parts we machined here will be your best choice to find a supplier!
 
Customer's comment
Want to know more about us? Email us now!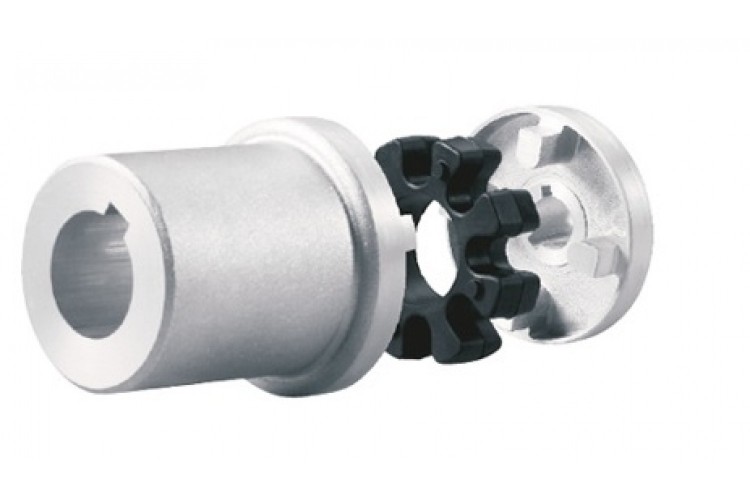 How to Select the Right Motor Coupling for Specific Torque and Speed Requirements?
Selecting the right motor coupling for specific torque and speed requirements is crucial to ensure optimal performance and reliability in a power transmission system. Here are the steps to guide you through the selection process:
1. Identify Torque and Speed Requirements:
Determine the torque and speed requirements of your application. Torque is the rotational force needed to perform the intended task, while speed refers to the rotational speed at which the coupling will operate.
2. Consider Operating Conditions:
Take into account the environmental conditions and operating parameters of your application. Factors such as temperature, humidity, and potential shock loads may influence the coupling's performance.
3. Calculate Torque and Speed Ratios:
Calculate the torque and speed ratios between the motor and driven equipment. This will help you understand the required torque capacity and misalignment capabilities of the coupling.
4. Choose the Coupling Type:
Select a coupling type that aligns with your torque and speed requirements. For higher torque applications, consider gear couplings, while elastomeric couplings are suitable for lower torque applications with misalignment needs.
5. Check Torque and Speed Ratings:
Consult the manufacturer's specifications to ensure the selected coupling can handle the calculated torque and speed requirements. Pay attention to both the continuous and peak torque ratings.
6. Misalignment Compensation:
If your application requires misalignment compensation, opt for flexible couplings that can accommodate angular and/or parallel misalignment.
7. Consider Critical Speed:
For high-speed applications, check the coupling's critical speed rating. Operating near or beyond the critical speed can lead to resonance and coupling failure.
8. Verify Service Life:
Check the expected service life of the coupling under your application's conditions. A coupling with a longer service life can reduce maintenance needs and downtime.
9. Budget and Cost:
Consider the budget and overall cost of the coupling, including installation and maintenance expenses. Balance the initial cost with the coupling's expected performance and durability.
10. Seek Expert Advice:
If you are unsure about the best coupling choice for your specific requirements, consult with coupling manufacturers or industry experts who can provide valuable insights and recommendations.
By following these steps and conducting thorough research, you can confidently select the right motor coupling that matches your torque and speed requirements, ensuring efficient power transmission and prolonged equipment lifespan.
"`
Comparing Motor Couplings with Direct Drives and Other Power Transmission Methods
Motor couplings, direct drives, and other power transmission methods each have their advantages and disadvantages, making them suitable for different applications. Let's compare these methods in terms of various factors:
1. Efficiency:
Motor couplings generally offer high efficiency in power transmission since they provide a direct mechanical connection between the motor and driven equipment. In contrast, direct drives can also be efficient as they eliminate the need for intermediate components.
2. Misalignment Compensation:
Motor couplings are designed to accommodate misalignments between the motor and driven equipment shafts, making them suitable for applications where misalignment is expected. Direct drives, on the other hand, require precise alignment between the motor and driven equipment.
3. Maintenance:
Motor couplings often have minimal maintenance requirements since they do not have intricate components. Direct drives can be maintenance-free as well since they eliminate the need for belts, chains, or gears.
4. Backlash:
Motor couplings typically have low or zero backlash, ensuring precise torque transmission. Direct drives also offer low or no backlash since there are no intermediate components to introduce play.
5. Cost:
Motor couplings are generally more cost-effective compared to direct drives, which may involve higher initial investment in specialized components. However, the overall cost may vary depending on the application and system requirements.
6. Space and Size:
Motor couplings are compact and can fit in tight spaces, making them suitable for applications with limited room. Direct drives may require more space, depending on their design and motor size.
7. Shock Absorption:
Motor couplings, especially those with elastomeric elements, can absorb shocks and vibrations, protecting the motor and driven equipment. Direct drives may not have the same level of shock absorption.
8. Torque Transmission:
Both motor couplings and direct drives are efficient in torque transmission. However, some direct drives may offer higher torque capacity for heavy-duty applications.
9. Installation Complexity:
Motor couplings are generally easier to install compared to direct drives, which may involve more intricate assembly and alignment procedures.
10. Application:
Motor couplings are versatile and can be used in various industrial setups, especially when misalignment compensation is required. Direct drives are commonly found in applications where high precision and direct mechanical connection are crucial.
Ultimately, the choice between motor couplings, direct drives, and other power transmission methods depends on the specific needs and constraints of the application. Each method offers distinct advantages, and selecting the most suitable option requires careful consideration of the application's requirements, space limitations, budget, and maintenance preferences.
"`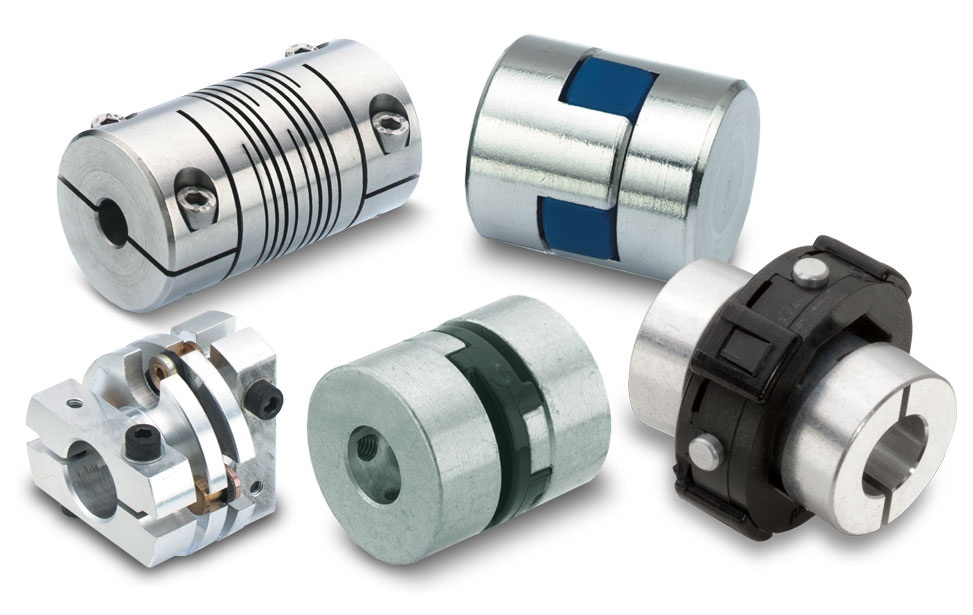 How to Diagnose and Fix Common Issues with Motor Couplings
Diagnosing and fixing common issues with motor couplings is essential to ensure optimal performance and prevent equipment failures. Here are steps to diagnose and address common coupling problems:
1. Visual Inspection:
Perform a visual inspection of the motor coupling regularly. Look for signs of wear, cracks, or any visible damage. Check for proper alignment and coupling installation.
2. Vibration Analysis:
Use vibration analysis to identify abnormal vibrations in the coupling or connected machinery. Excessive vibration can indicate misalignment, damaged coupling elements, or worn components.
3. Check for Misalignment:
Verify the alignment between the motor and driven equipment shafts. Misalignment can lead to coupling failure and increased stress on the machinery. Adjust the alignment if necessary.
4. Listen for Unusual Noises:
Listen for any unusual noises during motor operation, such as rattling or grinding sounds. Unusual noises may indicate a loose coupling or damaged components.
5. Inspect Coupling Fasteners:
Check the tightness of coupling fasteners, such as bolts or set screws. Loose fasteners can lead to misalignment and coupling slippage.
6. Lubrication:
If the coupling requires lubrication, ensure it is adequately lubricated. Lack of lubrication can cause increased friction and wear, leading to premature failure.
7. Replace Damaged Components:
If you find any signs of damage or wear during inspection, replace the damaged coupling elements promptly. This may include replacing elastomeric inserts, worn gear teeth, or other damaged parts.
8. Verify Torque Limiting (if applicable):
If the coupling has torque-limiting features, check that they are functioning correctly. These features protect the motor and equipment from overload situations.
9. Monitor Coupling Performance:
Regularly monitor the coupling's performance to detect any changes or issues early on. Continuous monitoring can prevent more severe problems and reduce downtime.
10. Seek Professional Help:
If you are unsure about diagnosing or fixing a coupling issue, consider seeking assistance from a qualified technician or engineer.
By conducting regular inspections and addressing any problems promptly, you can extend the lifespan of the motor coupling and maintain the efficiency and reliability of the entire power transmission system.
"`




editor by CX 2023-08-18