Product Description
Densen customized flexible jaw coupling,spider jaw coupling,motor jaw flexible coupling
| | |
| --- | --- |
| Product Name | Flexible jaw coupling,spider jaw coupling,motor jaw flexible coupling |
| DN mm | 12~160mm |
| Rated Torque | 25~25000 N·m |
| Allowable speed | 15300~1500 N·m |
| Material | 35CrMo/ZG270/45# steel/Aluminum alloy |
| Application | Widely used in metallurgy, mining, engineering and other fields. |
Product show
Company Information
Equipment
Application Case
Typical case of diaphragm coupling applied to variable frequency speed control equipment
JMB type coupling is applied to HangZhou Oilfield Thermal Power Plant
According to the requirements of HangZhou Electric Power Corporation, HangZhou Oilfield Thermal Power Plant should dynamically adjust the power generation according to the load of the power grid and market demand, and carry out the transformation of the frequency converter and the suction fan. The motor was originally a 1600KW, 730RPM non-frequency variable speed motor matched by HangZhou Motor Factory. The speed control mode after changing the frequency is manual control. Press the button speed to increase 10RPM or drop 10RPM. The coupling is still the original elastic decoupling coupling, and the elastic de-coupling coupling after frequency conversion is frequently damaged, which directly affects the normal power generation.
It is found through analysis that in the process of frequency conversion speed regulation, the pin of the coupling can not bear the inertia of the speed regulation process (the diameter of the fan impeller is 3.3 meters) and is cut off, which has great damage to the motor and the fan.
Later, they switched to the JMB460 double-diaphragm wheel-type coupling of our factory (patent number: ZL.99246247.9). After 1 hour of destructive experiment and more than 1 year of operation test, the equipment is running very well, and there is no Replace the diaphragm. 12 units have been rebuilt and the operation is in good condition.
Other Application Case
Spare parts
Packaging & Shipping
Why Choose Us
1. One stop service:
We have 5 own factories and 50+ sub-contractors located in different areas of China to offer you one-stop manufacturing and purchasing services to help you save time and reduce procurement cost.
2. Your eyes in China:
Our commitment to quality permeates from quoting, scheduling, production, inspection to deliver into your warehouse, our QC team will remark the errors if has on QC documents for your checking before delivery as your 3rd party.
3. Your R&Dconsultant:
With professional engineers team and 29 years manufacture experience ,we would help you work out problems during new parts' development, optimize design and recommend the most cost-effective solution.
4. Your Emergency Solver:
With continued grown factories team and our QC teams located in different areas, if customers need to expedite the delivery, we would be able to adopt another factory to produce together immediately.
5. Quality Guaranty:
No matter how long time the products delivered, we are responsible for the quality. In case the products be rejected, we would replace them or return fund according to your demand without hesitation
FAQQ1. Are you a manufacturer or a trader?
Manufacture, we have 5 own foundries, 4 in ZheJiang Province, 1 in ZHangZhoug Province
Q2. Do you have MOQ request?
1 pcs per order is ok with us , unless material is seldom used.
Q3. If I only have a sample,without drawings, can you quote then manufacture for me?
Just send us the sample, we would have the sample simulated and measured by professional equipment then issue formal drawings for
you , at the same time, we could help you optimize the design according to your demand and related processes' feasibility.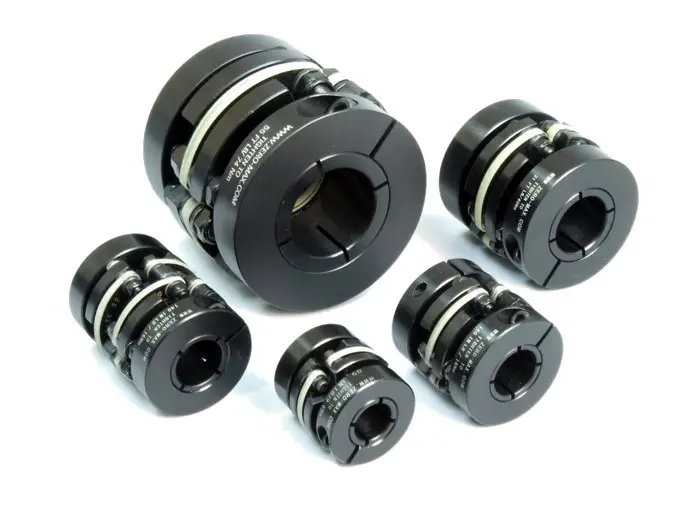 Is it Possible to Replace a Motor Coupling Without Professional Assistance?
Yes, it is possible to replace a motor coupling without professional assistance, but it requires some mechanical knowledge and proper tools. Here are the steps to replace a motor coupling:
1. Safety First:
Before attempting any maintenance or replacement, ensure the motor and driven equipment are turned off and disconnected from the power source to prevent accidents.
2. Identify the Coupling Type:
Determine the type of motor coupling currently installed in the system. Different coupling types may have slightly different installation methods.
3. Gather Necessary Tools:
Collect the necessary tools, such as wrenches, socket set, screwdrivers, and any other specific tools required for the particular coupling type.
4. Remove Fasteners:
Loosen and remove the fasteners that secure the coupling to the motor and driven equipment shafts. Keep track of the fasteners to ensure they are reinstalled correctly.
5. Disconnect the Coupling:
Disconnect the coupling from both the motor and driven equipment shafts. Depending on the coupling type, this may involve sliding the coupling off the shafts or unbolting it from the flanges.
6. Inspect the Coupling:
Inspect the old coupling for signs of wear, damage, or misalignment. This assessment will help determine if the coupling replacement is necessary.
7. Install the New Coupling:
Place the new coupling onto the motor and driven equipment shafts, ensuring it fits properly and aligns with any keyways or grooves.
8. Reattach Fasteners:
Tighten and secure the fasteners to hold the new coupling in place. Follow the manufacturer's recommended torque values for the specific coupling model.
9. Perform Trial Run:
Before full operation, perform a trial run to check the coupling's performance and ensure everything is working correctly. Monitor for any abnormal vibrations or noises.
10. Regular Maintenance:
After replacement, follow regular maintenance practices to inspect the coupling and the entire power transmission system for any signs of wear or issues.
While it is possible to replace a motor coupling without professional assistance, keep in mind that improper installation or failure to diagnose other underlying issues may lead to further problems. If you are unsure about the process or encounter difficulties during the replacement, it is always best to seek the help of a qualified technician or engineer to ensure a successful and safe coupling replacement.
"`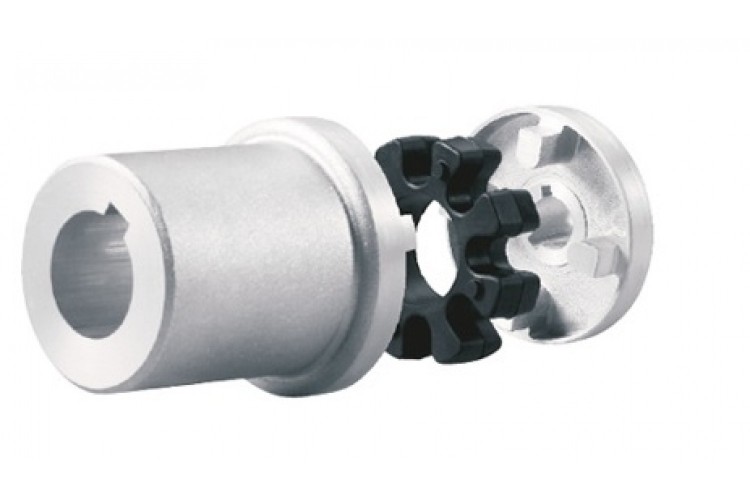 How to Identify Signs of Wear or Failure in a Motor Coupling?
Regular inspection of motor couplings is essential to detect signs of wear or potential failure. Identifying these signs early can prevent unexpected breakdowns and ensure the safety and efficiency of the power transmission system. Here are some indicators to look for:
1. Visible Damage:
Check for any visible damage to the coupling components, such as cracks, chips, or deformations. These may indicate stress or excessive wear.
2. Abnormal Noise:
Listen for any unusual noises during operation, such as rattling, clicking, or grinding sounds, which could suggest misalignment or component damage.
3. Vibration:
Excessive vibration during operation may indicate coupling misalignment or component wear.
4. Temperature Changes:
Notice any significant increases in the temperature of the coupling during operation, as it may suggest excessive friction or improper lubrication.
5. Misalignment:
Check for any misalignment between the motor and driven equipment shafts, as misalignment can lead to accelerated coupling wear.
6. Excessive Backlash:
If you observe excessive play or free movement in the coupling when changing rotational direction, it may indicate increased backlash and potential coupling wear.
7. Lubrication Issues:
Inspect the coupling for signs of insufficient or contaminated lubrication, as improper lubrication can lead to increased friction and wear.
8. Increased Downtime:
If you notice more frequent maintenance or unplanned downtime, it may be a sign of coupling wear or potential failure.
9. Shaft Movement:
Observe any axial or radial movement in the motor or driven equipment shafts, which could indicate coupling wear or misalignment.
10. Age and Usage:
Consider the age of the coupling and the total operating hours. Older couplings or those subjected to heavy usage may be more susceptible to wear and require closer inspection.
If you identify any of these signs, it's essential to address the issue promptly. Depending on the severity of the wear or failure, the appropriate action may involve adjusting the alignment, replacing worn components, or replacing the entire coupling. Regular maintenance and inspection schedules can help catch potential problems early and extend the life of the motor coupling, contributing to a more reliable and efficient power transmission system.
"`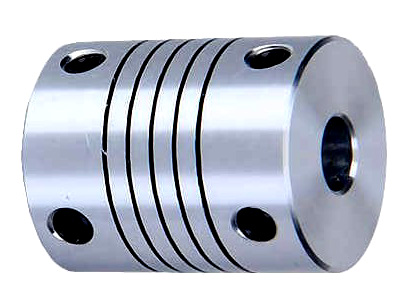 How Does a Flexible Motor Coupling Differ from a Rigid Motor Coupling?
Flexible motor couplings and rigid motor couplings are two distinct types of couplings used to connect motors to driven equipment. They differ significantly in their design, function, and applications:
Flexible Motor Coupling:
A flexible motor coupling is designed to accommodate misalignment between the motor shaft and the driven equipment shaft. It uses flexible elements, such as elastomeric materials, to provide some degree of flexibility and damping. The key differences are:
Misalignment Compensation: Flexible couplings can handle both angular and parallel misalignment between the motor and driven equipment shafts. This flexibility reduces stress on bearings and allows for a smoother transmission of torque.
Shock Absorption: The elastomeric elements in flexible couplings can absorb and dampen vibrations and shock loads, protecting the motor and driven equipment from damage.
Applications: Flexible couplings are commonly used in applications where misalignment is expected, such as pumps, compressors, conveyors, and machine tools.
Rigid Motor Coupling:
A rigid motor coupling provides a solid and inflexible connection between the motor shaft and the driven equipment shaft. It does not allow any misalignment and offers a direct torque transmission path. The key differences are:
No Misalignment Compensation: Rigid couplings do not accommodate misalignment between the motor and driven equipment shafts. Proper alignment is critical for their efficient operation.
Stiffness: Rigid couplings offer high torsional stiffness, maintaining precise alignment between the shafts and enabling accurate torque transmission.
Applications: Rigid couplings are used in applications where precise alignment is required, such as high-precision machine tools, robotics, and applications with low or negligible misalignment.
The choice between a flexible motor coupling and a rigid motor coupling depends on the specific requirements of the application. Flexible couplings are preferred when misalignment is expected, while rigid couplings are suitable for applications where precise alignment and direct torque transmission are essential for the system's performance.
"`




editor by CX 2023-08-07