Product Description
SK290LC Excavator Flange Coupling Swing Motor Assembly Parts YN46W00001F1
 
Basic information:
| | |
| --- | --- |
| Product Name | Flange Coupling |
| Condition | OEM/Original |
| Feature | Oil Resistance |
| Inventory | In stock |
| Advantage | Factory Price |
| OEM Service | Yes |
| Port | HangZhou |
| Means of Transport | Ocean,Land and Air |
| Item | Spring Energized Seal |
Product show as below:
 About us:
specialized in:
couplings, rubber mounts, gera parts, hydraulic seals and seal kits for hydraulic hammers, rock breakers, hydraulic excavators,wheel loaders, and JCB badkhoe loaders.
And, Our company also supply:
Engine parts, hydraulic piston pump and hydraulic travel motor, Swing motor assembly and hydraulic component parts, electric parts, etc. Hydraulic hammer breaker parts with piston, cylinder, chisel, through bolt, side bolt, top bush, front head bushing,accumlator, valve, etc.
We always try our best for all our customers and make it better and better. Welcome!
FAQ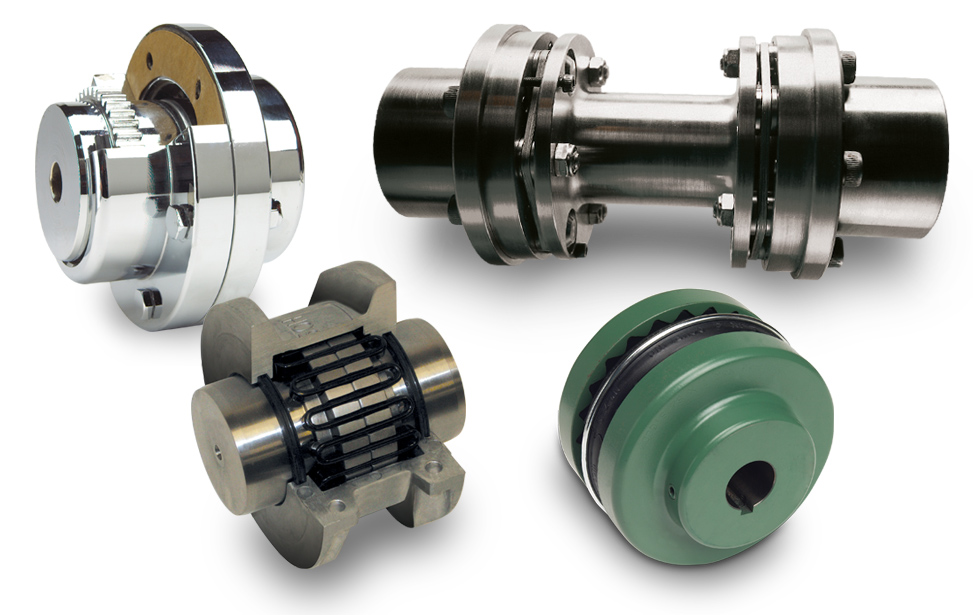 Exploring the Use of Elastomeric Materials in Flexible Motor Couplings
Elastomeric materials play a crucial role in the design and function of flexible motor couplings. These materials offer unique properties that make them well-suited for power transmission applications. Here's an exploration of their use in flexible motor couplings:
1. Flexibility and Damping:
Elastomeric materials, such as rubber or urethane, are highly flexible, allowing them to absorb and dampen vibrations and shocks generated during motor operation. This damping property helps reduce resonance and noise, improving the overall performance of the power transmission system.
2. Misalignment Compensation:
Flexible motor couplings with elastomeric inserts can accommodate both angular and parallel misalignments between the motor and driven equipment shafts. The elastomeric material provides some radial compliance, allowing for smooth torque transmission even when the shafts are slightly misaligned.
3. Shock Absorption:
In applications where the motor or driven equipment is subjected to sudden shocks or impacts, elastomeric materials act as shock absorbers. They absorb and dissipate the impact energy, protecting the coupling and connected components from damage.
4. Low Inertia:
Elastomeric couplings typically have low inertia due to the lightweight nature of the elastomeric material. This low inertia reduces the rotational resistance and allows for rapid acceleration and deceleration of the connected equipment.
5. Corrosion Resistance:
Elastomeric materials are often resistant to corrosion, making them suitable for use in various industrial environments where exposure to moisture or chemicals may occur.
6. Electrical Isolation:
Elastomeric couplings provide electrical isolation between the motor and driven equipment shafts. This is advantageous in applications where electrical continuity must be avoided.
7. Easy Installation:
Elastomeric couplings are generally easy to install due to their simple and lightweight construction. They do not require special tools or complex alignment procedures, making them a popular choice in many applications.
8. Maintenance-Free Operation:
Properly designed and maintained elastomeric couplings can offer maintenance-free operation over extended periods. The absence of mechanical wear elements reduces the need for regular maintenance and replacement.
The use of elastomeric materials in flexible motor couplings provides numerous benefits, making these couplings suitable for a wide range of applications. Their ability to compensate for misalignment, dampen vibrations, and withstand shocks makes them particularly advantageous in situations where smooth and reliable power transmission is essential.
"`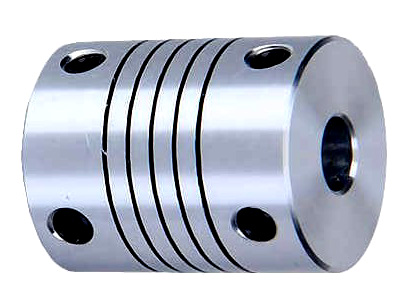 Specific Safety Precautions When Working with Motor Couplings
Working with motor couplings involves handling mechanical components and power transmission systems, which can pose certain safety risks. It is essential to follow specific safety precautions to prevent accidents and ensure the well-being of personnel. Here are some safety measures to consider:
1. Lockout/Tagout Procedures:
Prior to any maintenance or installation work on motor couplings, follow lockout/tagout procedures to isolate the power source and prevent accidental startup. This ensures the motor and equipment are de-energized, reducing the risk of electrical hazards.
2. Personal Protective Equipment (PPE):
Wear appropriate personal protective equipment, including safety goggles, gloves, and steel-toed shoes, when working with motor couplings. PPE provides protection against potential hazards such as flying debris or pinch points.
3. Proper Lifting Techniques:
When handling heavy couplings or equipment, use proper lifting techniques to avoid strain or injury. Seek assistance if needed to lift and position larger components safely.
4. Inspect Coupling Condition:
Before any work, inspect the coupling for signs of wear, damage, or misalignment. Do not work with a damaged coupling, as it may compromise system integrity and safety.
5. Avoid Excessive Force:
Avoid applying excessive force or using tools that are not appropriate for the job when installing or removing couplings. Excessive force can lead to component failure or personal injury.
6. Follow Manufacturer Guidelines:
Adhere to the manufacturer's guidelines and instructions during installation, maintenance, and troubleshooting processes. Manufacturer recommendations are designed to ensure safe and proper operation.
7. Regular Inspection and Maintenance:
Implement regular inspection and maintenance schedules for motor couplings and associated equipment. Identify and address any issues promptly to prevent potential hazards or failures.
8. Keep Work Area Clean:
Keep the work area clean and free of clutter. A tidy workspace reduces the risk of accidents and improves overall efficiency.
9. Avoid Contact with Rotating Components:
When the motor is energized, avoid contact with rotating coupling components to prevent injury. Ensure the system is de-energized during maintenance tasks.
10. Training and Competence:
Ensure that personnel working with motor couplings are adequately trained and competent in the procedures and safety measures related to coupling installation, maintenance, and operation.
By following these safety precautions, you can minimize risks and create a safer working environment when handling motor couplings and associated power transmission systems.
"`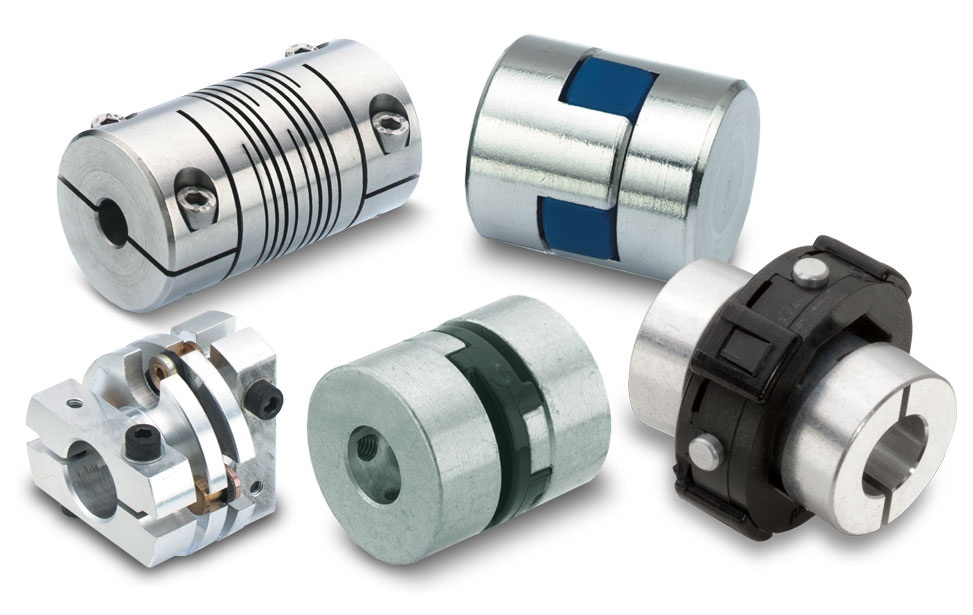 How to Diagnose and Fix Common Issues with Motor Couplings
Diagnosing and fixing common issues with motor couplings is essential to ensure optimal performance and prevent equipment failures. Here are steps to diagnose and address common coupling problems:
1. Visual Inspection:
Perform a visual inspection of the motor coupling regularly. Look for signs of wear, cracks, or any visible damage. Check for proper alignment and coupling installation.
2. Vibration Analysis:
Use vibration analysis to identify abnormal vibrations in the coupling or connected machinery. Excessive vibration can indicate misalignment, damaged coupling elements, or worn components.
3. Check for Misalignment:
Verify the alignment between the motor and driven equipment shafts. Misalignment can lead to coupling failure and increased stress on the machinery. Adjust the alignment if necessary.
4. Listen for Unusual Noises:
Listen for any unusual noises during motor operation, such as rattling or grinding sounds. Unusual noises may indicate a loose coupling or damaged components.
5. Inspect Coupling Fasteners:
Check the tightness of coupling fasteners, such as bolts or set screws. Loose fasteners can lead to misalignment and coupling slippage.
6. Lubrication:
If the coupling requires lubrication, ensure it is adequately lubricated. Lack of lubrication can cause increased friction and wear, leading to premature failure.
7. Replace Damaged Components:
If you find any signs of damage or wear during inspection, replace the damaged coupling elements promptly. This may include replacing elastomeric inserts, worn gear teeth, or other damaged parts.
8. Verify Torque Limiting (if applicable):
If the coupling has torque-limiting features, check that they are functioning correctly. These features protect the motor and equipment from overload situations.
9. Monitor Coupling Performance:
Regularly monitor the coupling's performance to detect any changes or issues early on. Continuous monitoring can prevent more severe problems and reduce downtime.
10. Seek Professional Help:
If you are unsure about diagnosing or fixing a coupling issue, consider seeking assistance from a qualified technician or engineer.
By conducting regular inspections and addressing any problems promptly, you can extend the lifespan of the motor coupling and maintain the efficiency and reliability of the entire power transmission system.
"`




editor by CX 2023-08-09