Product Description
Ductile Iron Nor-Mex Couplings Size 50/67/82/97/112/128/148/168/194/214/240/265/295/330/370/415/480/575
Product Description
NM flexible shaft coupling is a cylindrical pin made of some non-metallic materials, which is placed between the 2 sides of the coupling and the inner surface of the outer ring, and a device to transfer the torque through the column pin to realize the connection between 2 half couplings.
NM flexible shaft coupling between the slider made of bakelite cloth or polyurethane, suitable for high speed, large torque, no sharp impact of the 2 connections. The maximum allowable torque is 850N m, and the maximum shaft diameter is 50mm.
Parameter
 
| | |
| --- | --- |
| Name of transmission part | water pump coupling |
| Series of Normex couplings |  NM 50, NM 67, NM 82, NM 97, NM 112, NM 128, NM 148, NM 168, NM 194, NM 214, NM 240, NM 265, NM 295, NM 330, NM 370, NM 415, NM 480, NM 575. |
| Material | cast iron GG25 |
| Bore type | pilot bore, finished bore |
| Surface finish | phosphate coated.  |
| Product structure | it is composed of 2 cast iron claws and a natural rubber inner ring |
| Suitable shaft diameter | 7mm-75mm |
| Suitable motor power | within 60hp / 45KW |
Product features:
 
1. The maximum torque is 125kgm
2. Stable operation and low noise
3. The product is made of cast iron and cast by precision die casting, so it is not easy to cause fracture during operation
Other Couplings:
OUR COMPANY
ZheJiang Mighty Machinery Co., Ltd. specializes in offering best service and the most competitive price for our customer.
After over 10 years' hard work, MIGHTY's business has grown rapidly and become an important partner for oversea clients in the industrial field and become a holding company for 3 manufacturing factories.
MIGHTY's products have obtained reputation of domestic and oversea customers with taking advantage of technology, management, quality and very competitive price.
Your satisfaction is the biggest motivation for our work, choose us to get high quality products and best service.
OUR FACTORY
 
Main Products:
Timing belt pulleys, timing bars, timing belt clamping plates.
Locking elements and shrink discs: could be alternative for Ringfeder, Sati, Chiaravalli, BEA, KBK, Tollok, etc.
V belt pulleys and taper lock bush.
Sprockets, idler, and plate wheels.
Gears and racks: spur gear, helical gear, bevel gear, worm gear, gear rack.
Shaft couplings: miniature coupling, curved tooth coupling, chain coupling, HRC coupling, normex coupling, FCL coupling, GE coupling, rigid and flexible coupling, jaw coupling, disc coupling, multi-beam coupling, universal joint, torque limiter, shaft collars.
Forging, Casting, Stamping Parts.
Other customized power transmission products and Machining Parts (OEM).
Application
1. Engineering: machine tools, foundry equipments, conveyors, compressors, painting systems, etc.
2. Pharmaceuticals& Food Processing: pulp mill blowers, conveyor in warehouse, agitators, grain, boiler, bakery machine, labeling machine, robots, etc.
3. Agriculture Industries: cultivator, rice winnower tractor, harvester, rice planter, farm equipment, etc.
4. Texitile Mills: looms, spinning, wrappers, high-speed auto looms, processing machine, twister, carding machine, ruler calendar machine, high speed winder, etc.
5. Printing Machinery: newspaper press, rotary machine, screen printer machine, linotype machine offset printer, etc.
6. Paper Industries: chipper roll grinder, cut off saw, edgers, flotation cell and chips saws, etc.
7. Building Construction Machinery: buffers, elevator floor polisher mixing machine, vibrator, hoists, crusher, etc.
8. Office Equipments: typewriter, plotters, camera, money drive, money sorting machine, data storage equipment, etc.
9. Glass and Plastic Industries: conveyor, carton sealers, grinders, creeper paper manufacturing machine, lintec backing, etc.
10. Home Appliances: vacuum cleaner, laundry machine, icecream machine, sewing machine, kitchen equipments, etc.
FAQ
Q: Are you trading company or manufacturer ?
A: We are factory.
Q: How long is your delivery time?
A: Generally it is 5-10 days if the goods are in stock. or it is 15-20 days if the goods are not in stock, it is according to quantity.
Q: Do you provide samples ? is it free or extra ?
A: Yes, we could offer the sample for free charge but do not pay the cost of freight.
Q: What is your terms of payment ?
A: Payment=1000USD, 30% T/T in advance ,balance before shippment.
If you have another question, pls feel free to contact us as below:
Contacts
We warmly welcome friends from domestic and abroad come to us for business negotiation and cooperation for mutual benefit. To supply customers excellent quality products with good price and punctual delivery time is our responsibility.
Any question or inquiry, pls contact us without hesitate, we assure any of your inquiry will get our prompt attention and reply!
Tina Shaw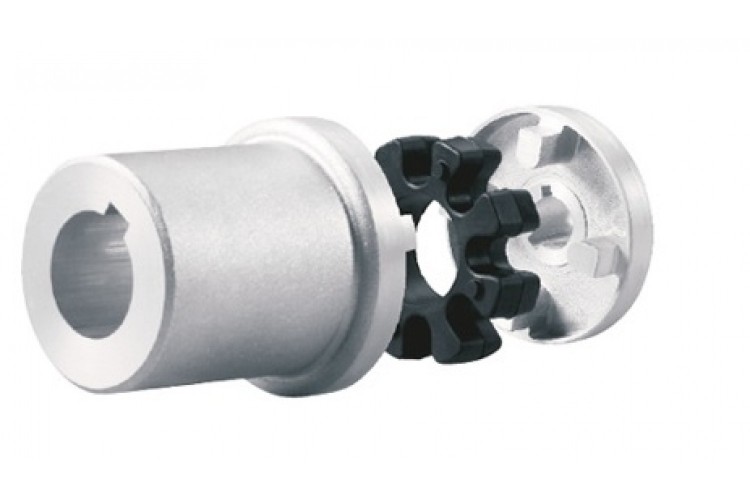 How to Select the Right Motor Coupling for Specific Torque and Speed Requirements?
Selecting the right motor coupling for specific torque and speed requirements is crucial to ensure optimal performance and reliability in a power transmission system. Here are the steps to guide you through the selection process:
1. Identify Torque and Speed Requirements:
Determine the torque and speed requirements of your application. Torque is the rotational force needed to perform the intended task, while speed refers to the rotational speed at which the coupling will operate.
2. Consider Operating Conditions:
Take into account the environmental conditions and operating parameters of your application. Factors such as temperature, humidity, and potential shock loads may influence the coupling's performance.
3. Calculate Torque and Speed Ratios:
Calculate the torque and speed ratios between the motor and driven equipment. This will help you understand the required torque capacity and misalignment capabilities of the coupling.
4. Choose the Coupling Type:
Select a coupling type that aligns with your torque and speed requirements. For higher torque applications, consider gear couplings, while elastomeric couplings are suitable for lower torque applications with misalignment needs.
5. Check Torque and Speed Ratings:
Consult the manufacturer's specifications to ensure the selected coupling can handle the calculated torque and speed requirements. Pay attention to both the continuous and peak torque ratings.
6. Misalignment Compensation:
If your application requires misalignment compensation, opt for flexible couplings that can accommodate angular and/or parallel misalignment.
7. Consider Critical Speed:
For high-speed applications, check the coupling's critical speed rating. Operating near or beyond the critical speed can lead to resonance and coupling failure.
8. Verify Service Life:
Check the expected service life of the coupling under your application's conditions. A coupling with a longer service life can reduce maintenance needs and downtime.
9. Budget and Cost:
Consider the budget and overall cost of the coupling, including installation and maintenance expenses. Balance the initial cost with the coupling's expected performance and durability.
10. Seek Expert Advice:
If you are unsure about the best coupling choice for your specific requirements, consult with coupling manufacturers or industry experts who can provide valuable insights and recommendations.
By following these steps and conducting thorough research, you can confidently select the right motor coupling that matches your torque and speed requirements, ensuring efficient power transmission and prolonged equipment lifespan.
"`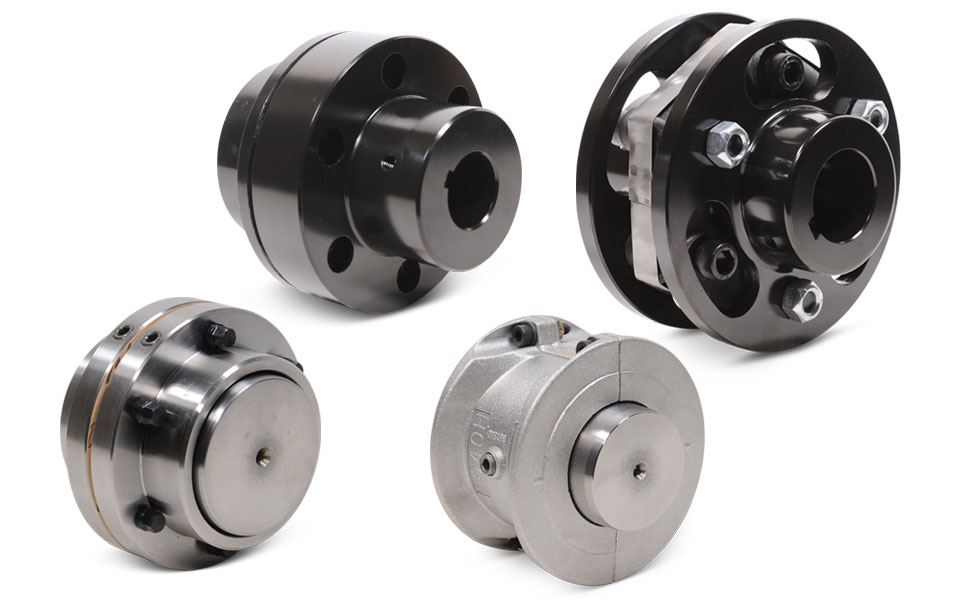 Can Motor Couplings Handle Reversing Loads and Shock Loads Effectively?
Yes, motor couplings are designed to handle both reversing loads and shock loads effectively, making them suitable for a wide range of industrial applications. Here's how motor couplings can handle these types of loads:
Reversing Loads:
Motor couplings are capable of transmitting torque in both forward and reverse directions. When the driven equipment experiences changes in direction, the motor coupling efficiently transfers torque from the motor to the driven equipment without any loss in performance. This capability is crucial in applications that require frequent changes in rotational direction, such as reversing drives in industrial machinery.
Shock Loads:
Motor couplings, especially those with elastomeric elements, have excellent shock-absorbing properties. When subjected to sudden shocks or impacts, such as during machine start-ups or sudden stops, the elastomeric material in the coupling helps dampen and absorb the impact energy. This protects the motor, driven equipment, and other components in the power transmission system from damage or excessive stress.
The ability of motor couplings to handle reversing loads and shock loads effectively is a result of their flexible and durable construction. Flexible couplings, in particular, can accommodate misalignments and absorb vibrations, further contributing to their ability to handle dynamic loads. However, it's essential to consider the specific application's requirements and select the appropriate coupling type and size that matches the expected reversing and shock load characteristics.
Proper installation, alignment, and regular maintenance of motor couplings are also critical factors in ensuring their optimal performance under reversing and shock load conditions. Regular inspection and monitoring can help identify any signs of wear or damage and allow for timely maintenance, contributing to the long-term reliability and efficiency of the power transmission system.
"`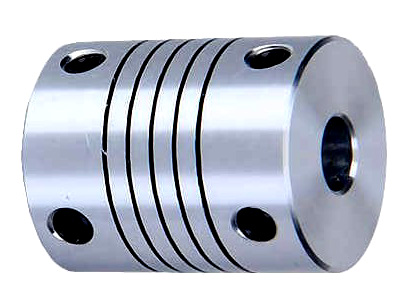 How Does a Flexible Motor Coupling Differ from a Rigid Motor Coupling?
Flexible motor couplings and rigid motor couplings are two distinct types of couplings used to connect motors to driven equipment. They differ significantly in their design, function, and applications:
Flexible Motor Coupling:
A flexible motor coupling is designed to accommodate misalignment between the motor shaft and the driven equipment shaft. It uses flexible elements, such as elastomeric materials, to provide some degree of flexibility and damping. The key differences are:
Misalignment Compensation: Flexible couplings can handle both angular and parallel misalignment between the motor and driven equipment shafts. This flexibility reduces stress on bearings and allows for a smoother transmission of torque.
Shock Absorption: The elastomeric elements in flexible couplings can absorb and dampen vibrations and shock loads, protecting the motor and driven equipment from damage.
Applications: Flexible couplings are commonly used in applications where misalignment is expected, such as pumps, compressors, conveyors, and machine tools.
Rigid Motor Coupling:
A rigid motor coupling provides a solid and inflexible connection between the motor shaft and the driven equipment shaft. It does not allow any misalignment and offers a direct torque transmission path. The key differences are:
No Misalignment Compensation: Rigid couplings do not accommodate misalignment between the motor and driven equipment shafts. Proper alignment is critical for their efficient operation.
Stiffness: Rigid couplings offer high torsional stiffness, maintaining precise alignment between the shafts and enabling accurate torque transmission.
Applications: Rigid couplings are used in applications where precise alignment is required, such as high-precision machine tools, robotics, and applications with low or negligible misalignment.
The choice between a flexible motor coupling and a rigid motor coupling depends on the specific requirements of the application. Flexible couplings are preferred when misalignment is expected, while rigid couplings are suitable for applications where precise alignment and direct torque transmission are essential for the system's performance.
"`




editor by CX 2023-09-01