Product Description
Product Description
COUPLINGS
| | | | | | | | |
| --- | --- | --- | --- | --- | --- | --- | --- |
| HRC | FCL | Chain coupling | GE | L | NM | MH | Torque limiter |
| HRC 70B | FCL90 | KC4012 | GE14 | L050 | NM50 | MH45 | TL250-2 |
| HRC 70F | FCL100 | KC4014 | GE19 | L070 | NM67 | MH55 | TL250-1 |
| HRC 70H | FCL112 | KC4016 | GE24 | L075 | NM82 | MH65 | TL350-2 |
| HRC 90B | FCL125 | KC5014 | GE28 | L090 | NM97 | MH80 | TL350-1 |
| HRC 90F | FCL140 | KC5016 | GE38 | L095 | NM112 | MH90 | TL500-2 |
| HRC 90H | FCL160 | KC6018 | GE42 | L099 | NM128 | MH115 | TL500-1 |
| HRC 110B | FCL180 | KC6571 | GE48 | L100 | NM148 | MH130 | TL700-2 |
| HRC 110F | FCL200 | KC6571 | GE55 | L110 | NM168 | MH145 | TL700-1 |
| HRC 110H | FCL224 | KC8018 | GE65 | L150 | NM194 | MH175 |   |
| HRC 130B | FCL250 | KC8571 | GE75 | L190 | NM214 | MH200 |   |
| HRC 130F | FCL280 | KC8571 | GE90 | L225 |   |   |   |
| HRC 130H | FCL315 | KC1571 |   |   |   |   |   |
| HRC 150B | FCL355 | KC12018 |   |   |   |   |   |
| HRC 150F | FCL400 | KC12571 |   |   |   |   |   |
| HRC 150H | FCL450 |   |   |   |   |   |   |
| HRC 180B | FCL560 |   |   |   |   |   |   |
| HRC 180F | FCL630 |   |   |   |   |   |   |
| HRC 180H |   |   |   |   |   |   |   |
| HRC 230B |   |   |   |   |   |   |   |
| HRC 230F |   |   |   |   |   |   |   |
| HRC 230H |   |   |   |   |   |   |   |
| HRC 280B |   |   |   |   |   |   |   |
| HRC 280F |   |   |   |   |   |   |   |
| HRC 280H |   |   |   |   |   |   |   |
Catalogue
Workshop
   Lots of couplings in stock
 
FAQ
Q1: Are you trading company or manufacturer ?
A: We are factory.
 
Q2: How long is your delivery time and shipment?
1.Sample Lead-times: 10-20 days.
2.Production Lead-times: 30-45 days after order confirmed.
Q3: What is your advantages?
1. The most competitive price and good quality.
2. Perfect technical engineers give you the best support.
3. OEM is available.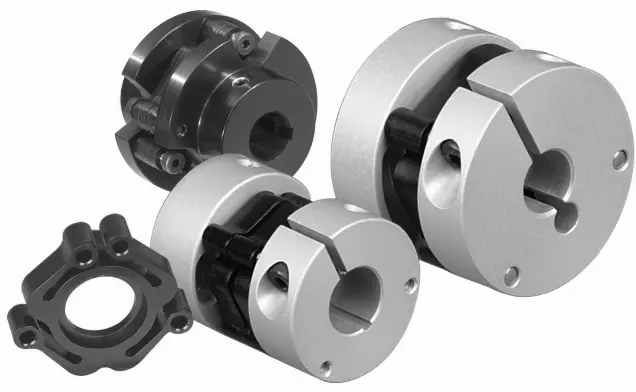 Understanding the Torque and Misalignment Capabilities of Motor Couplings
Motor couplings play a crucial role in transmitting torque from the motor to the driven equipment while accommodating certain degrees of misalignment between the shafts. Here's a detailed explanation of their torque and misalignment capabilities:
Torque Transmission:
Torque transmission is one of the primary functions of a motor coupling. It refers to the ability of the coupling to transfer rotational force (torque) from the motor shaft to the driven equipment shaft. The torque capacity of a coupling depends on various factors, including:
Coupling Type: Different coupling types have varying torque capacities. For instance, gear couplings have high torque capacity, making them suitable for heavy-duty applications.
Material and Design: The material and design of the coupling elements play a role in determining its torque capacity. Couplings made from high-strength materials can handle higher torque loads.
Size: The size of the coupling affects its torque capacity. Larger couplings generally have higher torque ratings.
Operating Conditions: Environmental factors, temperature, and speed also influence the torque capacity of the coupling.
Misalignment Compensation:
Motor couplings are designed to accommodate a certain degree of misalignment between the motor and driven equipment shafts. Misalignment can occur due to factors such as manufacturing tolerances, thermal expansion, and operational conditions. The misalignment capability of a coupling depends on its type and design:
Flexible Couplings: Flexible couplings, such as jaw couplings or elastomeric couplings, can handle both angular and parallel misalignment. They provide some flexibility to dampen vibrations and compensate for minor misalignment.
Universal Joints: Universal joints can handle angular misalignment and are commonly used in applications requiring a high range of motion, such as vehicle drivelines.
Disc Couplings: Disc couplings can handle angular misalignment and provide high torsional stiffness for precision applications.
Bellows Couplings: Bellows couplings are suitable for applications requiring high levels of parallel misalignment compensation, such as in optical equipment.
It is essential to consider the torque and misalignment requirements of the specific application when selecting a motor coupling. Properly matching the coupling's capabilities to the system's needs ensures efficient torque transmission and helps prevent premature wear or failure due to misalignment issues.
"`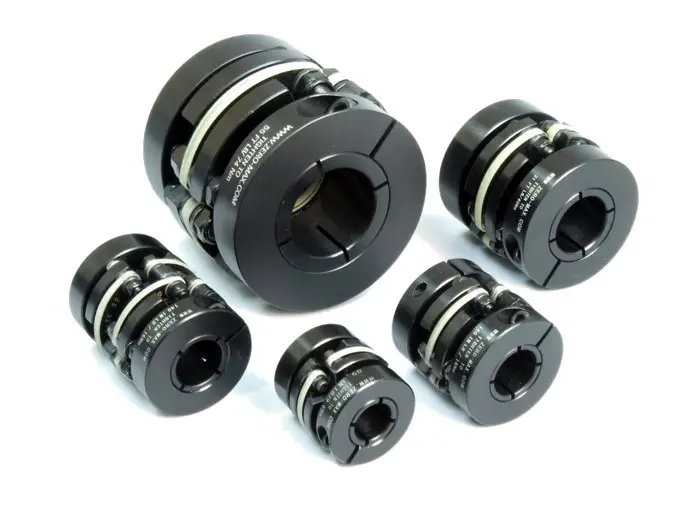 Explaining the Concept of Backlash and Its Impact on Motor Coupling Performance
Backlash is a critical factor in motor coupling performance and refers to the clearance or play between mating components within the coupling. In the context of motor couplings, it specifically relates to the amount of free movement or angular displacement that occurs when there is a change in direction of the driven shaft without a corresponding immediate change in the driving shaft.
Backlash in motor couplings can occur due to several factors:
Manufacturing Tolerances: Variations in the manufacturing process can lead to slight clearances between coupling components, introducing backlash.
Wear and Tear: Over time, the coupling components may experience wear, leading to increased clearance and backlash.
Misalignment: Improper alignment between the motor and driven equipment shafts can cause additional play in the coupling, resulting in increased backlash.
The impact of backlash on motor coupling performance includes the following:
1. Reduced Accuracy:
Backlash can lead to inaccuracies in motion transmission. When the direction of rotation changes, the free play in the coupling must be taken up before torque can be effectively transmitted. This delay in motion transfer can cause positioning errors and reduced accuracy in applications requiring precise movements.
2. Vibration and Noise:
Excessive backlash can cause vibration and noise during operation. The sudden engagement of the coupling components after a change in direction can create shocks and vibrations that may affect the overall system performance and lead to premature wear of coupling components.
3. Reduced Efficiency:
Backlash results in power loss, especially in applications with frequent changes in direction. The energy required to take up the clearance in the coupling reduces the overall efficiency of power transmission.
4. Wear and Fatigue:
Repeated impacts due to backlash can accelerate wear and fatigue of coupling components, leading to a shorter lifespan and potential coupling failure.
5. Safety Concerns:
In certain applications, particularly those involving heavy machinery or high-speed operations, excessive backlash can pose safety risks. The lack of immediate response to directional changes can affect the control and stability of the equipment.
To mitigate the effects of backlash, it is essential to select motor couplings with low or controlled backlash and to maintain proper alignment during installation. Regular inspection and maintenance can help identify and address any increasing backlash, ensuring the motor coupling operates with optimum performance and reliability.
"`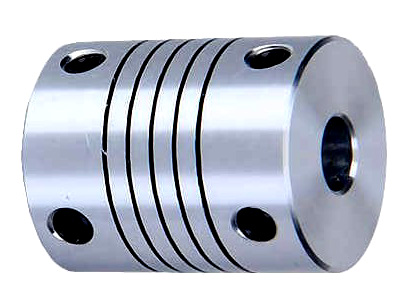 How Does a Flexible Motor Coupling Differ from a Rigid Motor Coupling?
Flexible motor couplings and rigid motor couplings are two distinct types of couplings used to connect motors to driven equipment. They differ significantly in their design, function, and applications:
Flexible Motor Coupling:
A flexible motor coupling is designed to accommodate misalignment between the motor shaft and the driven equipment shaft. It uses flexible elements, such as elastomeric materials, to provide some degree of flexibility and damping. The key differences are:
Misalignment Compensation: Flexible couplings can handle both angular and parallel misalignment between the motor and driven equipment shafts. This flexibility reduces stress on bearings and allows for a smoother transmission of torque.
Shock Absorption: The elastomeric elements in flexible couplings can absorb and dampen vibrations and shock loads, protecting the motor and driven equipment from damage.
Applications: Flexible couplings are commonly used in applications where misalignment is expected, such as pumps, compressors, conveyors, and machine tools.
Rigid Motor Coupling:
A rigid motor coupling provides a solid and inflexible connection between the motor shaft and the driven equipment shaft. It does not allow any misalignment and offers a direct torque transmission path. The key differences are:
No Misalignment Compensation: Rigid couplings do not accommodate misalignment between the motor and driven equipment shafts. Proper alignment is critical for their efficient operation.
Stiffness: Rigid couplings offer high torsional stiffness, maintaining precise alignment between the shafts and enabling accurate torque transmission.
Applications: Rigid couplings are used in applications where precise alignment is required, such as high-precision machine tools, robotics, and applications with low or negligible misalignment.
The choice between a flexible motor coupling and a rigid motor coupling depends on the specific requirements of the application. Flexible couplings are preferred when misalignment is expected, while rigid couplings are suitable for applications where precise alignment and direct torque transmission are essential for the system's performance.
"`




editor by CX 2023-08-17