Product Description
GR Motor Shaft Coupling Rigid Coupling
Description of GR Motor Shaft Coupling Rigid Coupling 
>The material is aluminum alloy, and the middle bellows is made of stainless steel with excellent corrosion resistance
>Laser welding is used between bellows and shaft sleeve, with zero rotation clearance, suitable for CZPT and reverse rotation
>Bellows structure can effectively compensate radial, angular and axial deviation
>Designed for servo motor stepper motor
>Fastening method of setscrew
Catalogue of GR Motor Shaft Coupling Rigid Coupling 

model parameter

common bore diameter d1,d2

ΦD

L

LI

L2

L3

N

F

tightening screw torque
(N.M)

GR-16×27

4,5,6,6.35,7,8

16

27

7.5

2

8

13.5

3

0.7

GR-20×32

5,6,6.35,7,8,9,9.525,10,11,12

20

32

7.2

2.8

12

18

3.5

0.7

GR-22.5×34

5,6,6.35,7,8,9,9.525,10,11,12

22.5

34

8.05

2.8

12.3

20.2

4.5

1.7

GR-25×37

6,6.35,7,8,9,9.525,10,11,12

25

37

9.5

3

12

20.2

4.5

1.7

GR-32×42

8,9,10,11,12,12.7,14,15

32

42

8

4

18

27.2

5.5

4

GR-40×51

8,9,9.525,10,11,12,12.7,14,15,16,17,18,19,20

40

51

9.5

6

20

34.5

5.5

4

GR-55×57

10,11,12,12.7,14,15,16,17,18,19,20,22,24,25

55

57

9

6

27

51.9

6.25

7

GR-65×81

10,11,12,12.7,14,15,16,17,18,19,20,22,24,25,28,30,32,35,38

65

81

19.5

7

28

60.5

8.9

7
model parameter

Rated torque(N.m)

allowable eccentricity

(mm)

allowable deflection angle

(°)

allowable axial deviation

(mm)

maximum speed

(rpm)

static torsional stiffness

(N.M/rad)

weight

(g)

GR-16×27

0.8

0.1

2

-0.8

20000

150

8

GR-20×32

1.5

0.1

2

-1.2

18000

220

13

GR-22.5×34

1.8

0.15

2

-1.2

16000

300

22

GR-25×37

2

0.15

2

-1.2

15000

330

30

GR-32×42

2.5

0.2

2

-1.7

11000

490

53

GR-40×51

6.4

0.3

2

-1.7

10000

530

85

GR-55×57

12

0.3

2

-1.7

9000

860

170

GR-65×81

18

0.2

2

-1.8

4500

900

280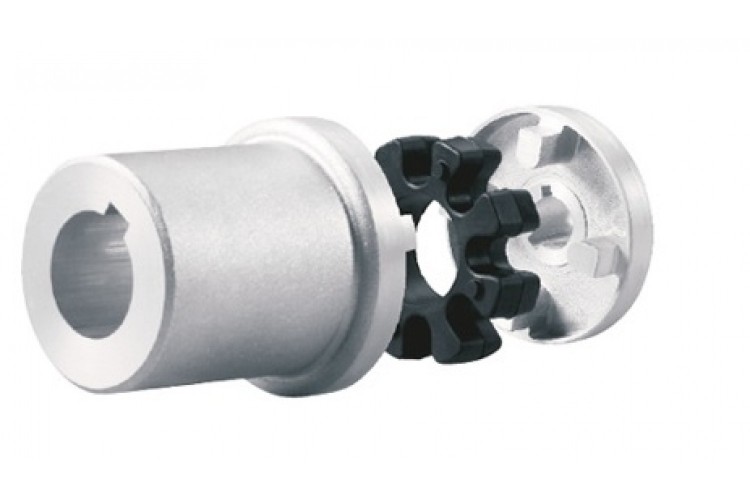 How to Select the Right Motor Coupling for Specific Torque and Speed Requirements?
Selecting the right motor coupling for specific torque and speed requirements is crucial to ensure optimal performance and reliability in a power transmission system. Here are the steps to guide you through the selection process:
1. Identify Torque and Speed Requirements:
Determine the torque and speed requirements of your application. Torque is the rotational force needed to perform the intended task, while speed refers to the rotational speed at which the coupling will operate.
2. Consider Operating Conditions:
Take into account the environmental conditions and operating parameters of your application. Factors such as temperature, humidity, and potential shock loads may influence the coupling's performance.
3. Calculate Torque and Speed Ratios:
Calculate the torque and speed ratios between the motor and driven equipment. This will help you understand the required torque capacity and misalignment capabilities of the coupling.
4. Choose the Coupling Type:
Select a coupling type that aligns with your torque and speed requirements. For higher torque applications, consider gear couplings, while elastomeric couplings are suitable for lower torque applications with misalignment needs.
5. Check Torque and Speed Ratings:
Consult the manufacturer's specifications to ensure the selected coupling can handle the calculated torque and speed requirements. Pay attention to both the continuous and peak torque ratings.
6. Misalignment Compensation:
If your application requires misalignment compensation, opt for flexible couplings that can accommodate angular and/or parallel misalignment.
7. Consider Critical Speed:
For high-speed applications, check the coupling's critical speed rating. Operating near or beyond the critical speed can lead to resonance and coupling failure.
8. Verify Service Life:
Check the expected service life of the coupling under your application's conditions. A coupling with a longer service life can reduce maintenance needs and downtime.
9. Budget and Cost:
Consider the budget and overall cost of the coupling, including installation and maintenance expenses. Balance the initial cost with the coupling's expected performance and durability.
10. Seek Expert Advice:
If you are unsure about the best coupling choice for your specific requirements, consult with coupling manufacturers or industry experts who can provide valuable insights and recommendations.
By following these steps and conducting thorough research, you can confidently select the right motor coupling that matches your torque and speed requirements, ensuring efficient power transmission and prolonged equipment lifespan.
"`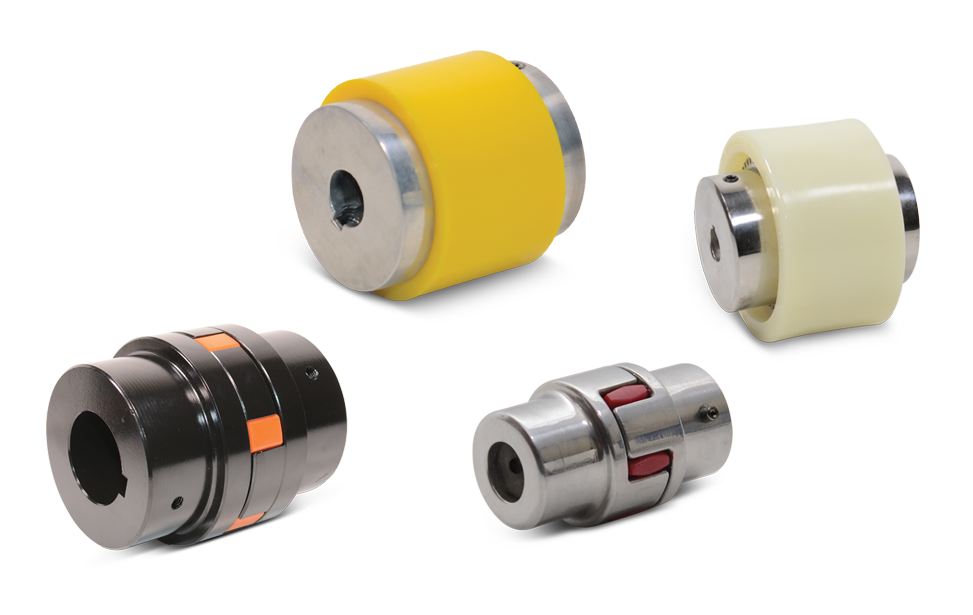 Do Motor Couplings Require Regular Maintenance, and If So, What Does It Involve?
Yes, motor couplings do require regular maintenance to ensure their proper functioning and longevity. Regular maintenance helps identify and address any potential issues before they lead to costly breakdowns or equipment failures. Here's what regular maintenance of motor couplings typically involves:
1. Visual Inspection:
Perform a visual inspection of the coupling regularly to check for signs of wear, damage, or misalignment. Look for any cracks, corrosion, or deformation in the coupling components.
2. Lubrication:
Some motor couplings may have moving parts or bearings that require lubrication. Follow the manufacturer's guidelines to apply the appropriate lubricant at recommended intervals.
3. Tightening Fasteners:
Check and tighten the coupling's fasteners, such as bolts and screws, to ensure they are securely in place. Loose fasteners can lead to misalignment and reduce coupling efficiency.
4. Balancing:
If the motor coupling operates at high speeds, consider periodic balancing to prevent vibrations and ensure smooth operation.
5. Misalignment Check:
Inspect and correct any misalignment between the motor and driven equipment shafts. Misalignment can lead to premature wear and reduced coupling performance.
6. Replacement of Worn Parts:
If any components of the coupling show signs of significant wear or damage, consider replacing them with genuine spare parts recommended by the manufacturer.
7. Environmental Factors:
Consider the environmental conditions in which the coupling operates. If the coupling is exposed to harsh environments, take necessary precautions to protect it from dust, moisture, or chemicals that could cause corrosion.
8. Temperature Monitoring:
For high-temperature applications, monitor the coupling's temperature regularly. Excessive heat can degrade elastomeric elements or lubricants.
9. Regular System Inspections:
In addition to focusing on the coupling itself, regularly inspect the entire power transmission system, including the motor and driven equipment, to identify any issues that may affect coupling performance.
10. Maintenance Records:
Maintain comprehensive maintenance records, including inspection dates, repair activities, and any replacements made. These records can help with future troubleshooting and provide valuable insights into the coupling's performance over time.
Regular maintenance of motor couplings is crucial for ensuring safe and efficient operation. It helps prevent unexpected failures, minimizes downtime, and extends the overall lifespan of the coupling and connected components.
"`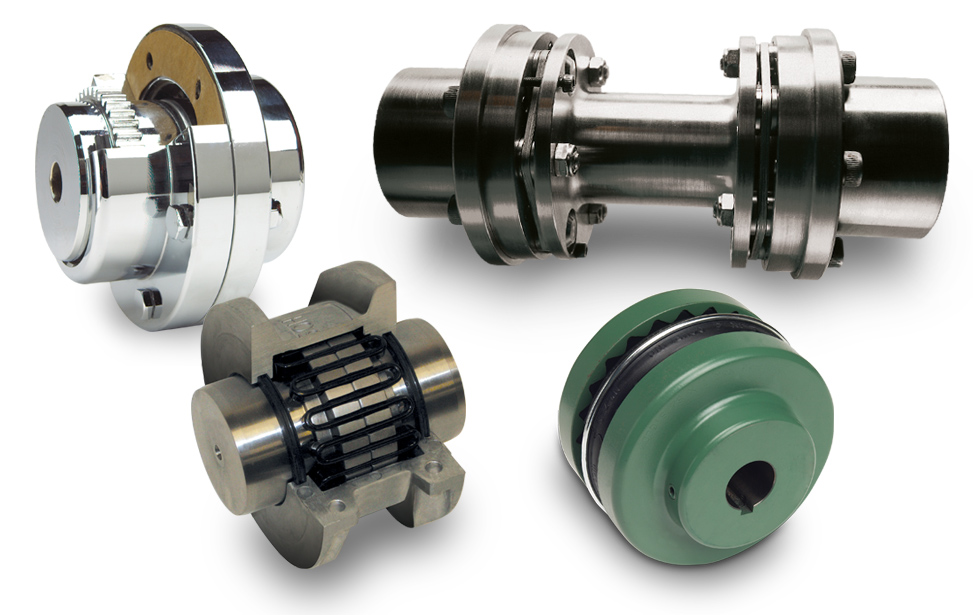 Types of Motor Couplings and Their Applications in Different Industries
Motor couplings come in various types, each designed to meet specific requirements and applications in different industries. Here are some common types of motor couplings and their typical uses:
1. Rigid Couplings:
Rigid couplings provide a solid and inflexible connection between the motor shaft and the driven equipment. They are ideal for applications where precise alignment and torque transmission are critical. Rigid couplings are commonly used in machine tools, robotics, and high-precision industrial equipment.
2. Flexible Couplings:
Flexible couplings are designed to accommodate misalignment between the motor and driven equipment shafts. They can handle angular, parallel, and axial misalignment, reducing stress on bearings and increasing the system's flexibility. Flexible couplings find applications in pumps, compressors, conveyors, and other machinery where misalignment may occur due to vibration or thermal expansion.
3. Gear Couplings:
Gear couplings use toothed gears to transmit torque between the motor and the driven equipment. They provide high torque capacity and are suitable for heavy-duty applications, such as steel rolling mills, cranes, and marine propulsion systems.
4. Disc Couplings:
Disc couplings use thin metal discs to transmit torque. They offer high torsional stiffness, allowing precise motion control in applications like servo systems, CNC machines, and robotics.
5. Jaw Couplings:
Jaw couplings use elastomeric elements to dampen vibrations and accommodate misalignment. They are commonly used in small electric motors and general-purpose machinery.
6. Bellows Couplings:
Bellows couplings have a flexible accordion-like structure that compensates for misalignment while maintaining torsional rigidity. They are used in vacuum systems, optical equipment, and other high-precision applications.
7. Grid Couplings:
Grid couplings use a flexible grid element to transmit torque and dampen vibrations. They are suitable for applications in pumps, compressors, and conveyor systems where shock loads and misalignment are common.
8. Magnetic Couplings:
Magnetic couplings use magnetic fields to transmit torque between the motor and driven equipment. They are commonly used in applications requiring hermetic sealing, such as pumps and mixers handling hazardous or corrosive fluids.
Each type of motor coupling offers unique advantages and is chosen based on the specific needs of the industry and the application. Proper selection and installation of the right coupling type enhance efficiency, reliability, and safety in motor-driven systems across various industries.
"`




editor by CX 2023-08-05